NEXT FASHION ART

:
la fusione tra Moda e Arte
La sfilata Next FashionArt 2015
Le avanguardie non potrebbero essere tali
senza i punti fermi del passato e del presente.
Siamo Next perché abbiamo riferimenti , le origini, la tradizione.
Le nostre sedi sorgono in città d'Arte, ovunque respiriamo input creativi, evocazioni storiche, stimoli dei fervori di chi ci ha preceduto; oggi noi vogliamo celebrare le nostre radici, ci nutriamo di Arte per creare la Moda del domani.
Bologna , città scrigno di tesori  mostrati e nascosti, città dal cuore pulsante e sempre attivo, città che amiamo e desideriamo celebrare nel suo splendore vivido e nel suo misterioso fascino.
Nell'anno in cui in Italia si guarda alla nutrizione con Expo 2015 gli studenti di Next Fashion School sfileranno collezioni ispirate dalla magia delle loro città   ; allievi insaziabili di spunti artistici , voraci di architetture, sculture e pitture che li hanno visti crescere.
Il Fashion e l'Arte insieme, con l'inconfondibile impronta Next.
Next FashionArt si paleserà il 22 Giugno,
70 outfit suddivisi in minicollezioni avranno
come audace e sontuosa passerella bolognese
Palazzo Pepoli , il Museo della Storia di Bologna,
che fa parte del percorso museale
Genus Bononiae. Musei nella Città.
Recentemente reinventato e restaurato, il Palazzo medioevale rappresenta la cultura e l'arte della città. La storia raccontata attraverso un allestimento moderno e
contemporaneo: una location perfetta , innovativa con la quale condividiamo lo spirito ardito della proiezione verso il domani.
Tra le sale che espongono  il punto di partenza , la nostra energia sarà il punto d'arrivo.
Next FashionArt è il nuovo che avanza, per questo è nato un evento precursore, "WANT TO BE NEXT?" , un progetto di casting in tre date e in tre città:
Bologna-ospitato dallo stand di KyLua al 48°  Cosmoprof Worldwide
Ferrara-Hotel Carlton
Milano -Hotel dei Cavalieri.
La collaborazione di Next Fashion School  con Menichetti Eventi Studio e altri  importanti partner ha permesso di selezionare 30 aspiranti modelle  per l'evento del 22 Giugno a Palazzo Pepoli e di ottenere un contratto triennale con  Independent MGMT di Milano.
Sfileranno con indossatrici professioniste e saranno le Next models!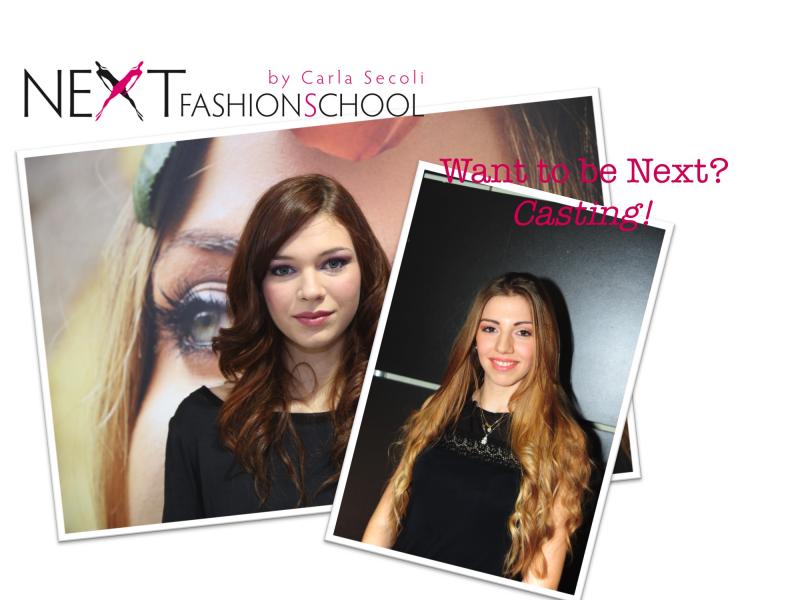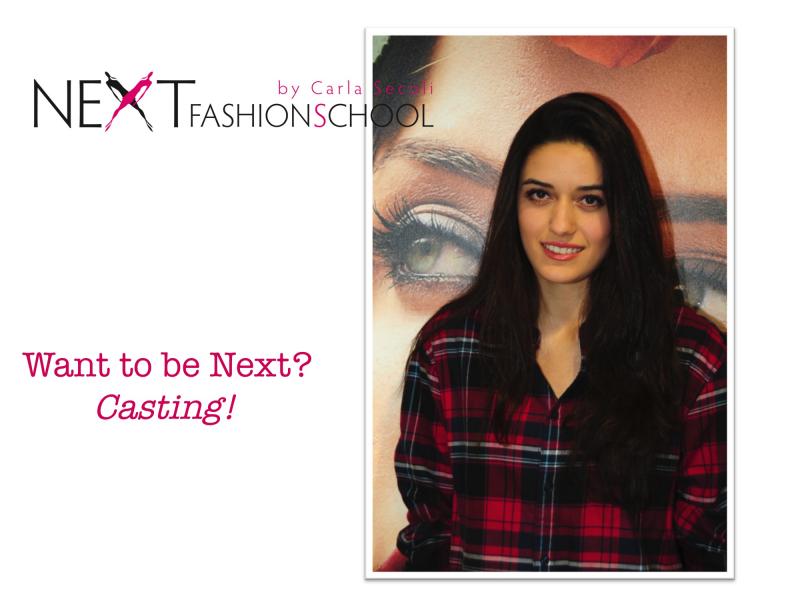 Next FashionArt Concept
Ispirazioni, colori, decor, particolari.
L'Arte è servita con il Fashion Mood di Next!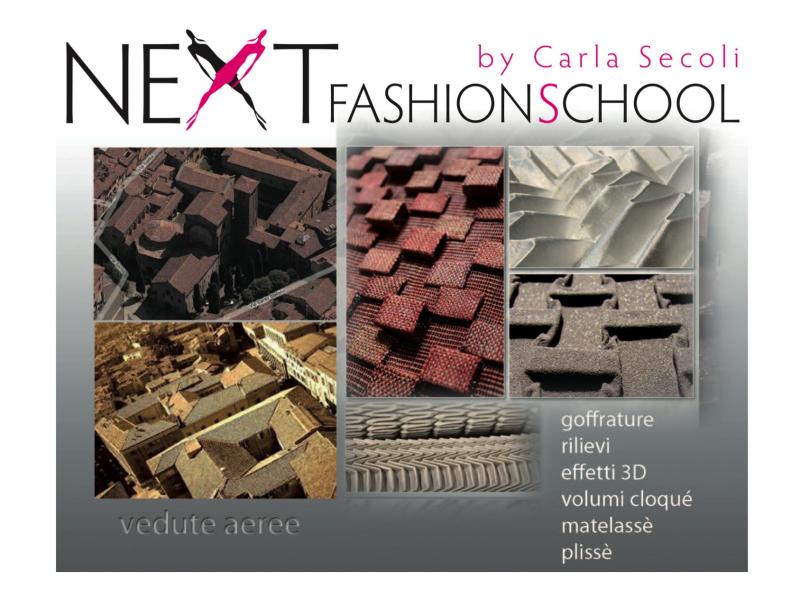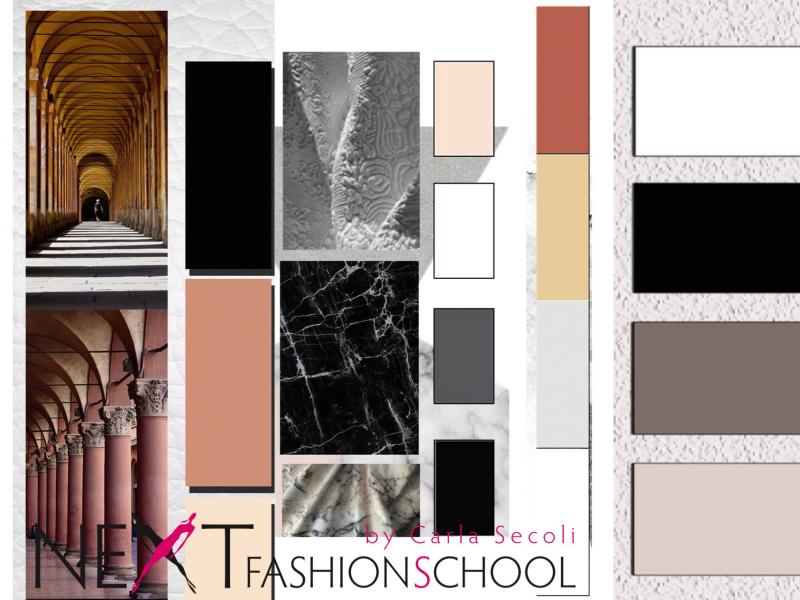 FITTING TIME!!
E' il momento delle prove!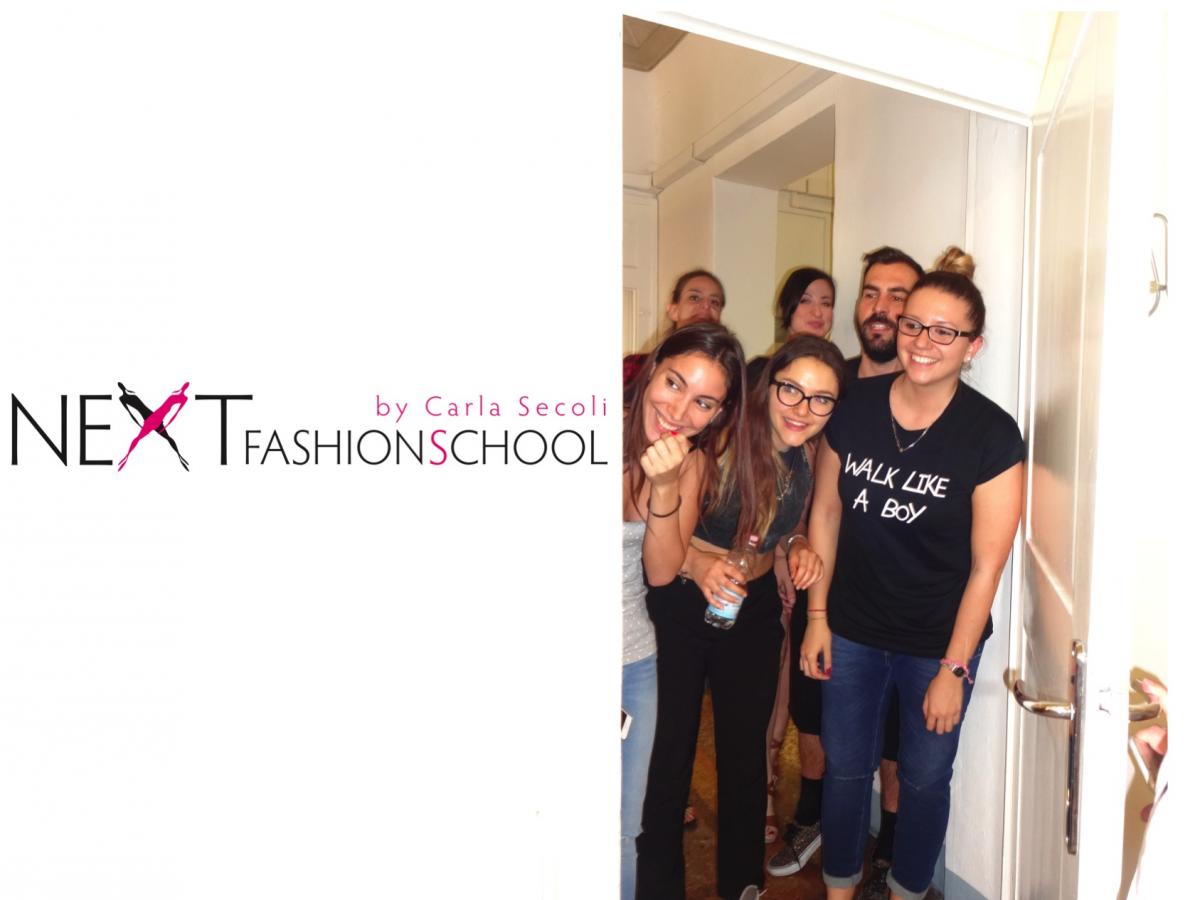 Guarda qui le altre immagini del fitting!
Ispirati dai decori e dai dettagli delle nostre città.
Guarda qui i dettagli decor.
La location in cui abbiamo sfilato: l'Arte attende la Moda!
Next FashionArt sfila a Palazzo Pepoli. Museo della Storia di Bologna, che fa parte del percorso museale Genus Bononiae. Musei nella Città.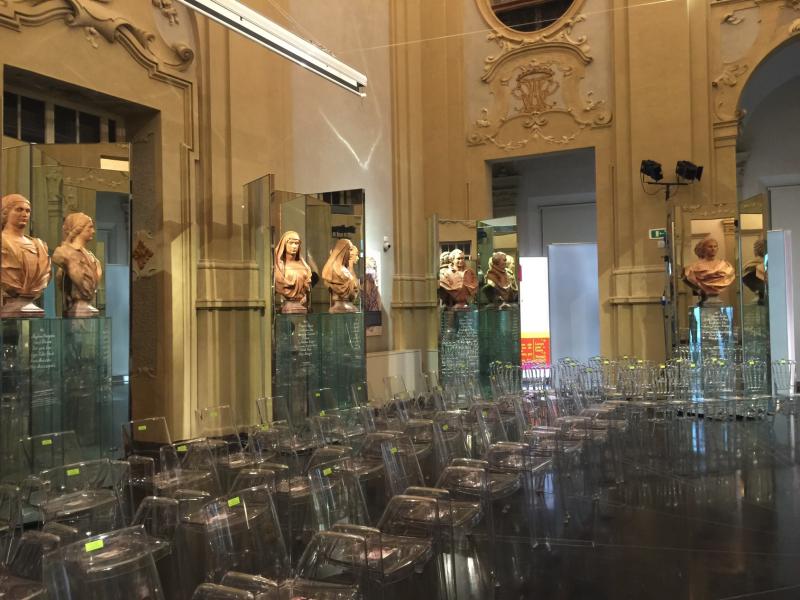 Guarda qui la gallery di Palazzo Pepoli .
22 GIUGNO NEXT FASHIONART  THE SHOW IS NOW!!
I primi scatti in attesa delle immagini ufficiali.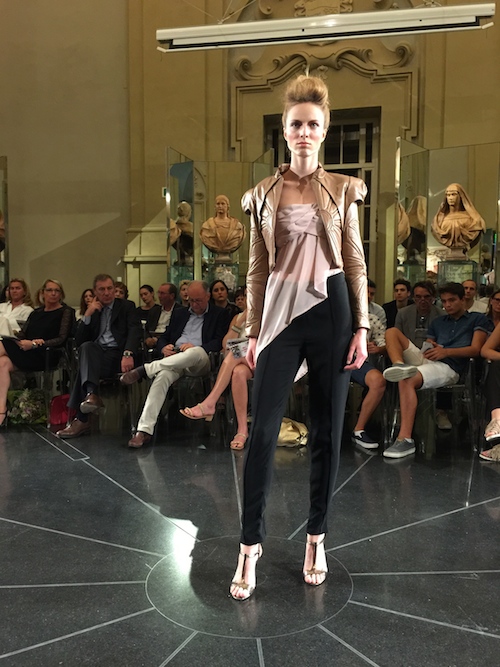 Guarda la prima gallery di immagini
Guarda la seconda gallery di immagini
Next FashionArt , la fusione tra Moda e Arte.
La magia si è compiuta, il 22 Giugno 2015 le sontuose sale di Palazzo Pepoli, il Museo della Storia di Bologna, che fa parte del percorso museale Genus Bononiae, hanno accolto la Moda avanguardista dei giovani talenti di Next Fashion School.
Tra affreschi, sculture e bassorilievi sfilavano stampe esclusive, pellami intrecciati, nervature di neoprene; le modelle percorrevano le sale innestando nel tessuto storico della città la linfa vitale dell'estro creativo.
La fusione tra Moda e Arte ha affascinato il pubblico, consapevole di essere spettatore del nuovo, del futuro, del mondo Next che guarda sempre oltre.
I sessantacinque abiti, interamente progettati e realizzati dagli studenti sono stati applauditi per le loro linee avveniristiche, per le lavorazioni ardite e per l'appeal glamour che ogni outfit sprigionava, l'energia infinita di chi ha passione per il fashion e ha acquisito i mezzi tecnici per realizzare ogni progetto.
Desideriamo ringraziare chi ha contribuito al successo di Next FashionArt, chi ci ha creduto, chi ha sostenuto i giovani talenti in ogni loro passo.
I docenti e tutto lo Staff di Next Fashion School,
Menichetti Eventi Studio per la realizzazione e regia dell'evento,
i partner, che hanno supportato lo styling di ogni singola uscita in passerella:
l'Accademia pianistica di Imola rappresentata dall'eclettico Pietro Beltrani che ha accompagnato al pianoforte le fasi di accoglienza ospiti.
Un grazie particolare al Comune di Bologna che ha patrocinato l'iniziativa e a Fabio Roversi Monaco, che ha concesso per la prima volta l'utilizzo di Palazzo Pepoli per un evento moda.
L'energia di Next è irrefrenabile, stiamo già ideando un nuovo progetto….
Gallery dedicata a I Brunelleschi
Gallery dedicata ad Art & Makeup
Gallery dedicata a Luxury & Leather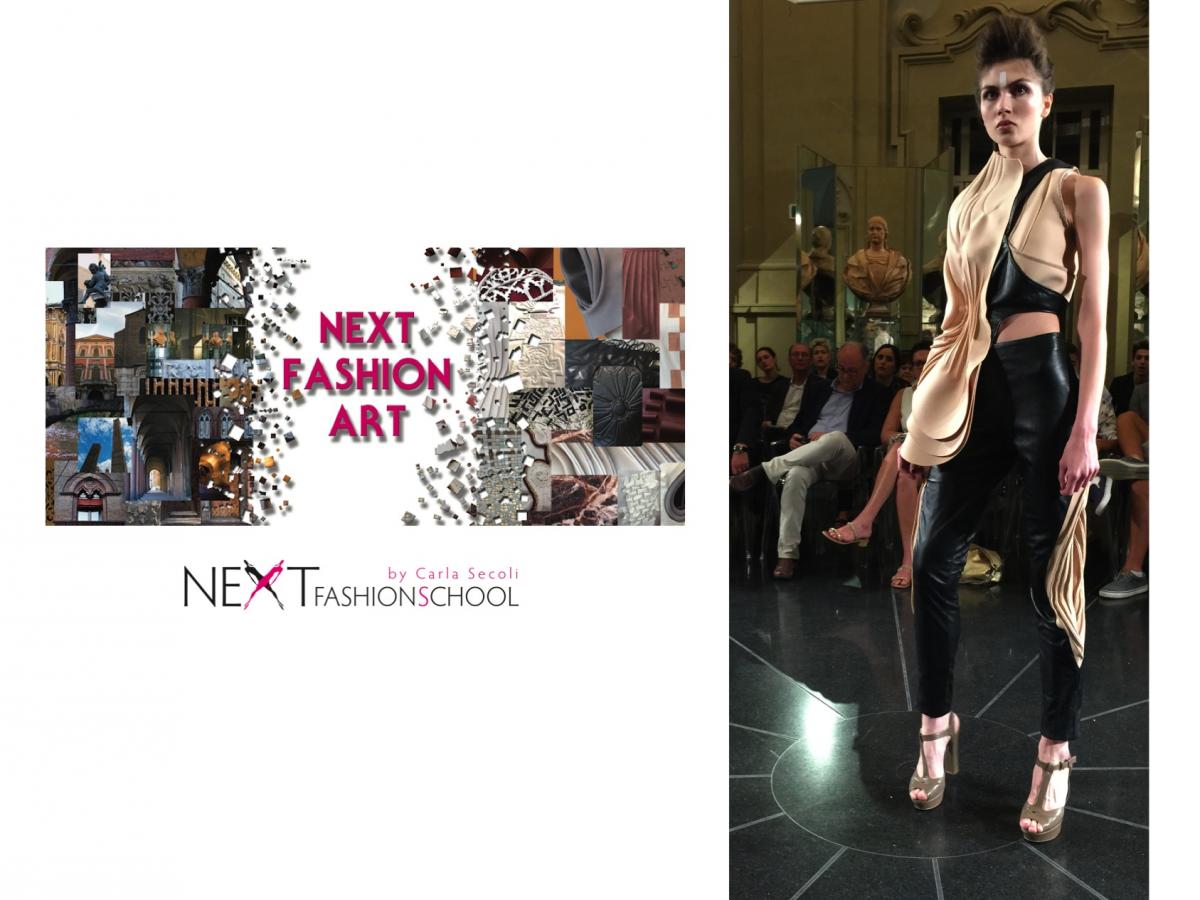 Guarda qui le altre immagini che corredano il testo
PER LA RASSEGNA STAMPA RIFERITA ALL'EVENTO
STAFF NEXT FASHION SCHOOL
Carla Secoli Lilio Borney Marco Borney Giusi Epifani Alessandra Bertozzi Alice Gara Angela Impagnatiello Antonella Mattioli Cesare Cugnasco Cristina Dal Bello Fabiana Renani Fernando Fortarezza Giuseppina Podeschi Liliana Barladean Marzia Belardinelli Mauro Neri Meris Alessandrini Mina Benigni Moira Luconi Moira Massei Nadia Sgarbi Pietro Cugnasco Renato Stasi Rosa Ferreri Simona Carcano Valeria Selvini